<hr\>
The Third Annual Feat of Service Charity Event to benefit the Fisher House Foundation
Feat of Service 2016 is a WM/H charity effort created and staffed by the NoVA Nomads game club.  This year Feat of Service will feature two organized play events.  The goal of the event is to raise money for the Fisher House Foundation.  The team champion will be the group of players that raises the most money for the charity.
On Brown Paper Tickets you can purchase a pass to one of two events.  They run simultaneously so only purchase one.  If you would like to make an additional donation you may using the third purchase option on Brown Paper Tickets.
Event 1 – Masters Format 2016 (50pts)
Full rules found here: http://privateerpress.com/organized-play/masters
Yes this includes 2 lists and ADR!  We will have our own prize kit as the PP prizes require a larger event size.
The Winner of the Masters Tourney will earn the Gameplay Champion trophy and a three day pass to Captain Con 2015.
Event 2 – Casual Open Play (Custom Casters Welcome!).  (35 pts)
Have you ever wanted to bring a warcaster or warlock, born of your own imagination, to the battlefields of the Iron Kingdoms? Do you have the desire to craft a powerful new combination of spells and abilities?  Is your appetite for modelling and painting insatiable?  Then this is the charity event for you.
The Feat of Service Casual Open Play with Optional Custom Casters Event draws on the Spell Draft format from Privateer Press and combines it with elements of Madison, Wisconsin's "Who's the Boss" rules to create a unique design experience where you craft a model, customize a spell list and battle your way to victory, camaraderie, and prizes.
The Casual Custom Caster Event is not a tournament.  Instead it is a day of open gaming similar to Privateer Press book release events.  The Totem Hunter Trophy will be awarded to the player who rises to the top by battling many foes and performing amazing feats on the battlefield.  The Hobby Trophy will honor a player for their skill with file, brush and pen.  The Team Trophy will recognize the Team that raises the most funds for the WWP.  All participants will strive towards a shared goal of aiding those who have been injured in service to their country and have a blast doing it.
Interest Piqued?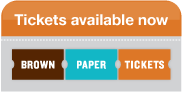 ---
¹We must also thank Crump of Muse on Minis for being one of the original voices suggesting a caster draft for Warmachine and Hordes!
²Unlike PP's version, Feat of Service retains all animi on their normal warbeast.
4See Page 7 from Vengeance's Release for an example.  Our specific Achievements will be published the week prior to the event.